Personalizing the funeral service isn't just about making it unique to your loved one. It's also about allowing family and friends to feel connected to the deceased and the services. We will work with your family so we can get to know your loved one's story and passions, so the services are personal for everyone involved.
---
Tech Services
We offer a variety of technical services to help you create a truly unique memorialization for your loved one.
Video Streaming
Services Recording
Memorial Videos
Arial Drone Photos/Videography
Electronic Registry
Photography/videography
Funeral Services notifications
DNA Testing
DNA Bank
Printed Materials
Choose from our stationery options (including photo albums, funeral programs, and enlarged photos) to find something that fits your loved one and how you want to remember them.
Memorial Items
We offer a few memorial items to help offer a little bit of warmth and light in your time of grief. These include memorial blankets, urns, jewelry, and clocks.
Merchandise
We have a wide selection of stunning products, from beautiful urns to personalized memorial products. Please contact us with any questions about these products.

SELECT FROM THE CATEGORIES BELOW TO VIEW OUR WIDE RANGE OF PRODUCTS


18 Gauge Steel
20 Gauge Non-Gasketed
20 Gauge Steel
Bronze
Hardwood
Oversized
Stainless Steel
Brass
Ceramic
Cloisonné
Cultured Marble
Fiberboard
Stainless Steel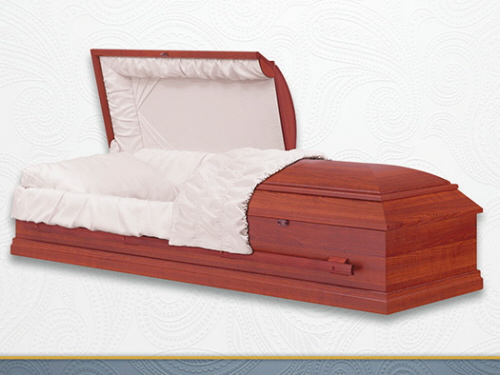 Adirondack Cherry
Cherry (Encarta Veneer) - Rosetan Crepe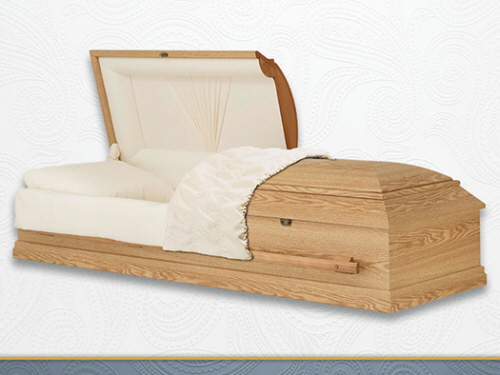 Adirondack Oak
Oak (Encarta Veneer) - Rosetan Crepe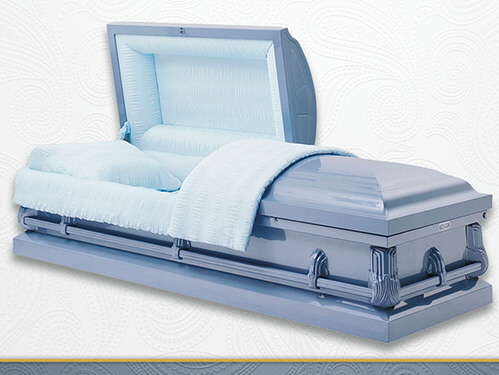 Alex Blue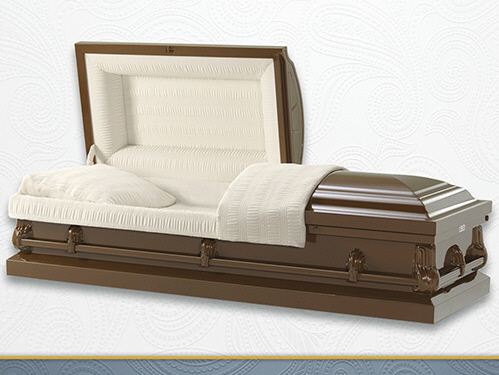 Alex Bronze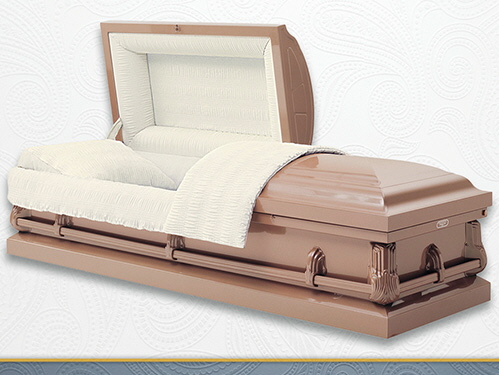 Alex Copper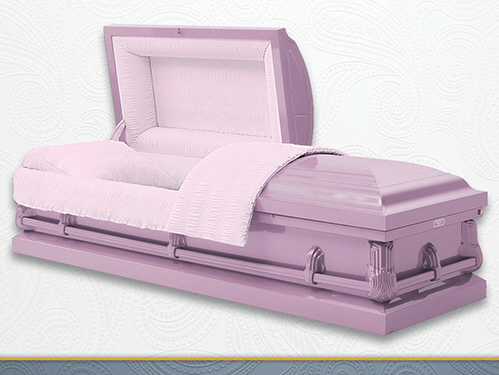 Alex Orchid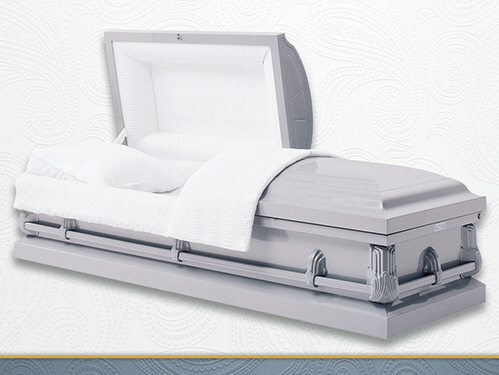 Alex Silver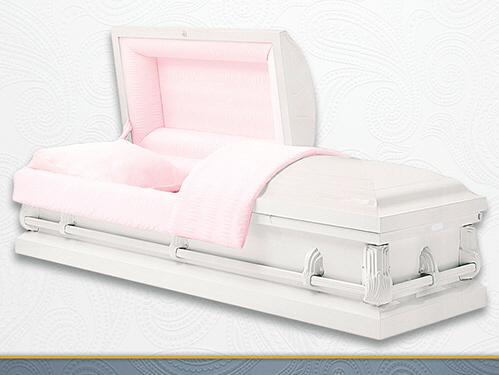 Alex White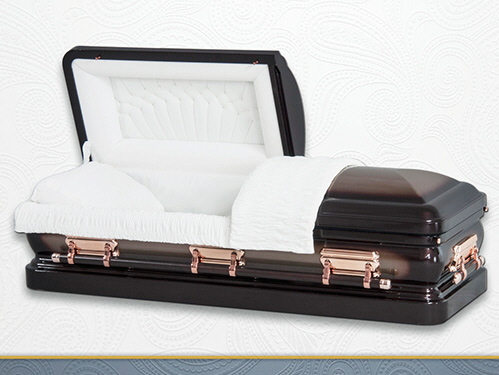 Ambassador Almond
Topaz Brushed / Antique Bronze (18 Gauge) - Almond Velvets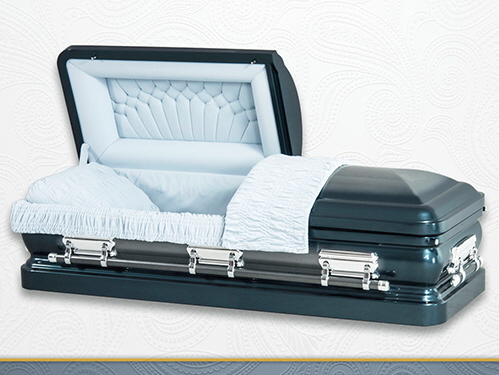 Ambassador Blue
Natural Brushed / Neopolitan Blue (18 Gauge) - Blue Velvet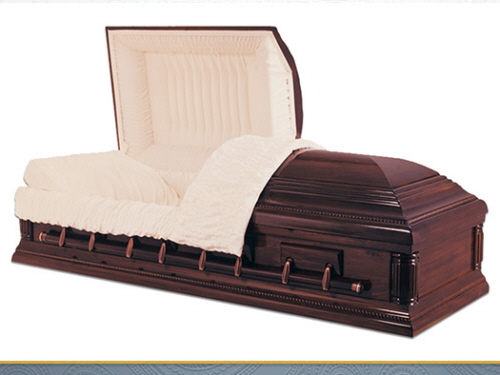 Avon
Avon 27" - Select Hardwood, 6'/6" x 27" Inside, 6/11" x 31-1/2" Outside
Avon 29 1/2" - Select Hardwood, 6'/8" x 29 1/2" Inside, 7'/0" x 34 - 1/2" Outside

Rosetan Crepe Interior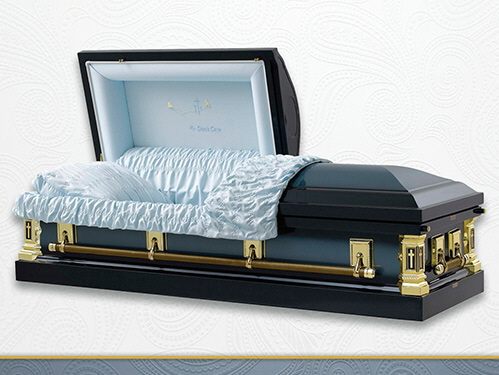 Blue Cross
Metallic Blue / Powder Blue (18 Gauge) - Blue Crepe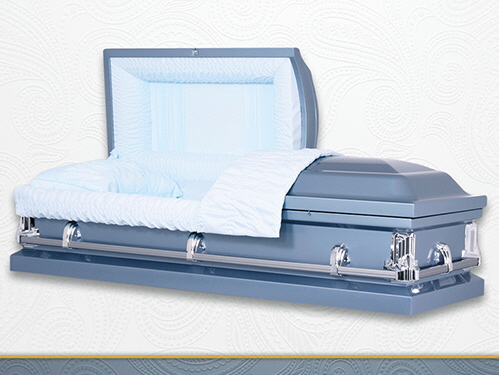 Bradbury Blue
Powder Blue (20 Gauge Non-Gasketed) - Blue Crepe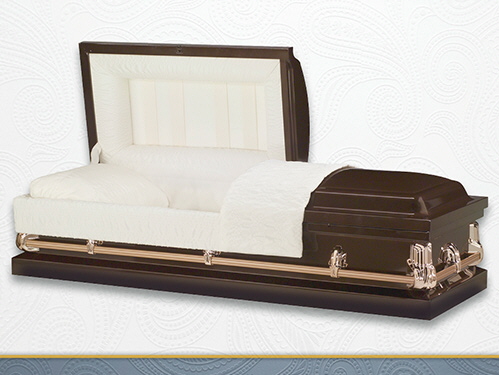 Bradbury Bronze
Venetian Bronze (20 Gauge Non-Gasketed) - Rosetan Crepe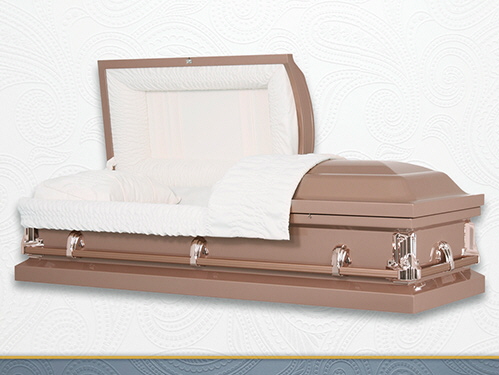 Bradbury Copper
Copper (20 Gauge Non-Gasketed) - Rosetan Crepe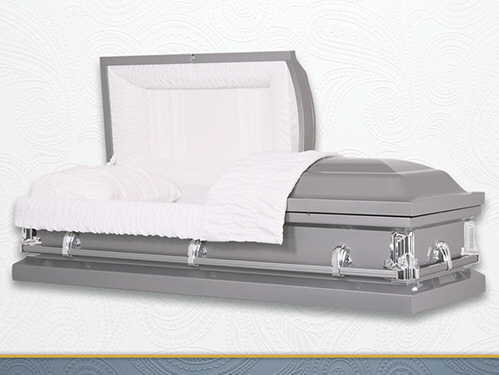 Bradbury Silver
Silver (20 Gauge Non-Gasketed) - Ivory Crepe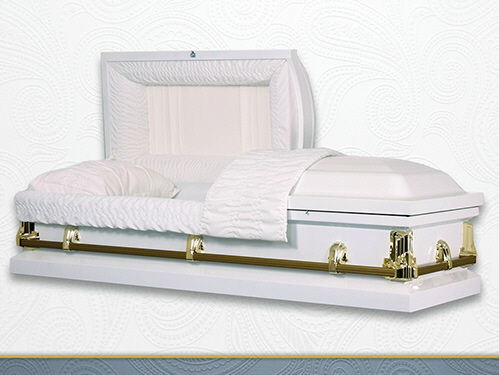 Bradbury White/Ivory
White (20 Gauge Non-Gasketed) - Ivory Crepe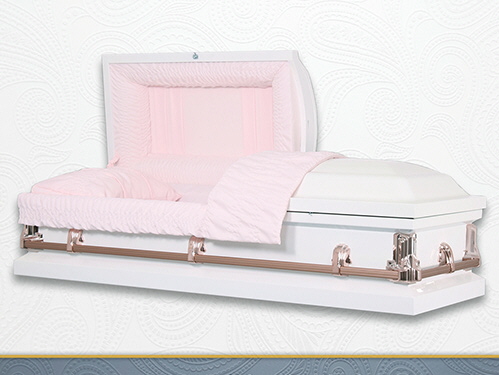 Bradbury White/Pink
White (20 Gauge Non-Gasketed) - Pink Crepe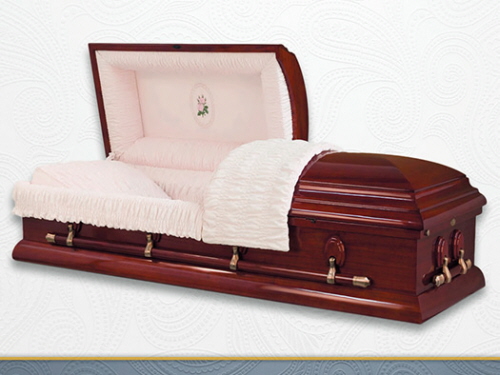 Cameo Cherry
Polished Cherry (Select Hardwood) - Pink Crepe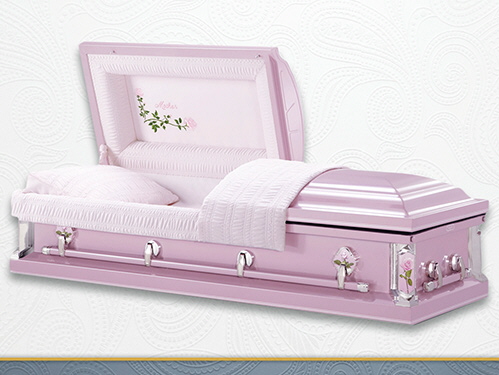 Cherish Rose
Orchid (20 Gauge) - Pink Crepe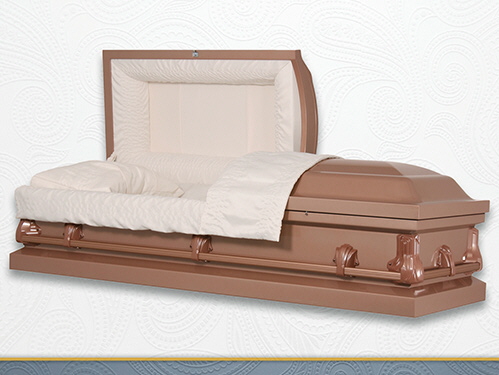 Commonwealth
Copper (20 Gauge Non-Gasketed) - Rosetan Crepe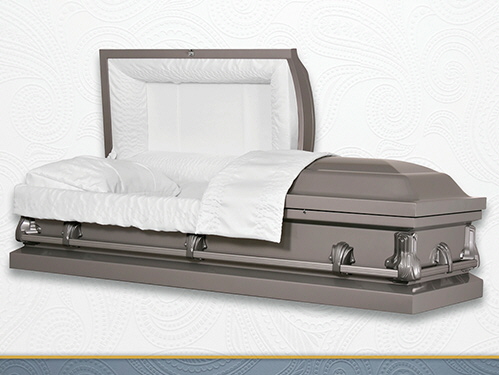 Commonwealth
Silver (20 Gauge Non-Gasketed) - White Crepe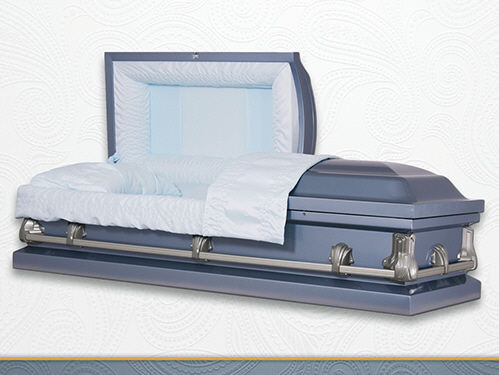 Commonwealth Blue
Blue / Silver (20 Gauge Non-Gasketed) - Blue Crepe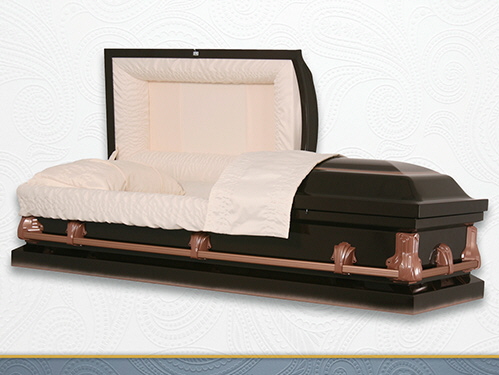 Commonwealth Bronze
Bronze / Copper (20 Gauge Non-Gasketed) - Rosetan Crepe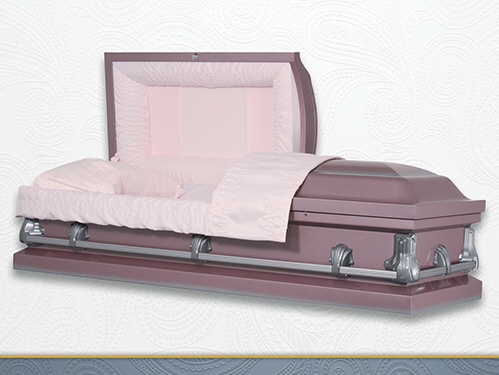 Commonwealth Orchid
Orchid / Silver (20 Gauge Non-Gasketed) - Pink Crepe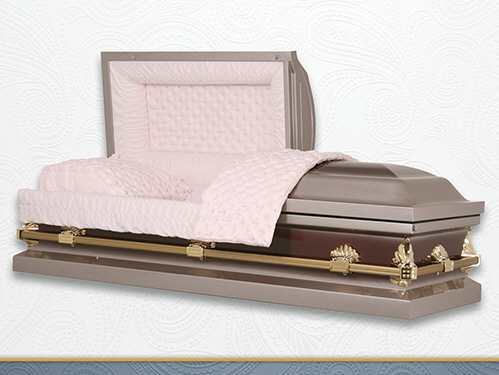 Cottage Rose
Plum / Colonial (20 Gauge) - Pink Crepe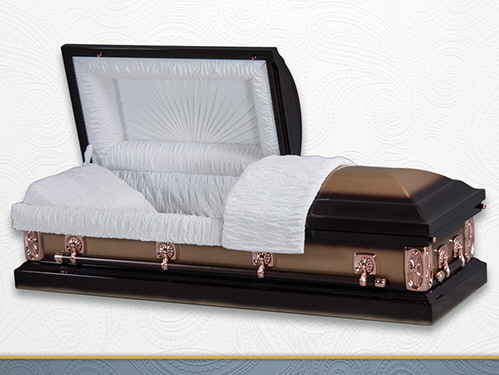 Cranston
Regal Bronze / Gold (18 Gauge) - Regal Bronze / Gold (18 Gauge)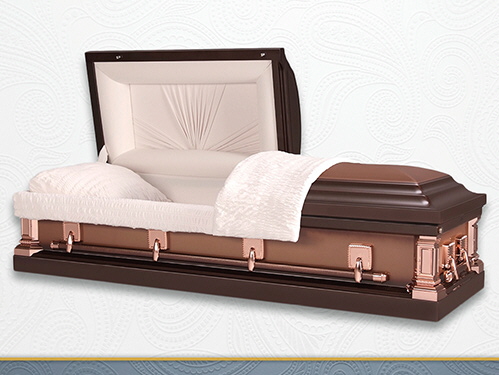 Daytona Bronze
Alameda Rose/Venetian Bronze (18 Gauge) - Beige Velvet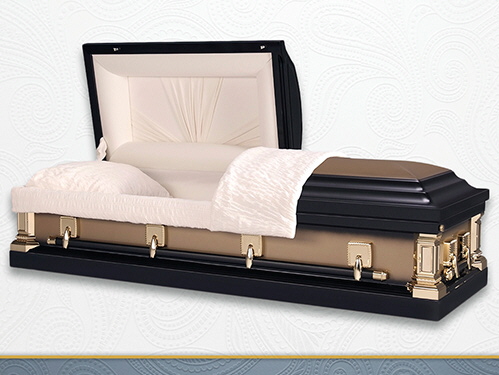 Daytona Ebony
Sunset Gold/Ebony (18 Gauge) - Champagne Velvet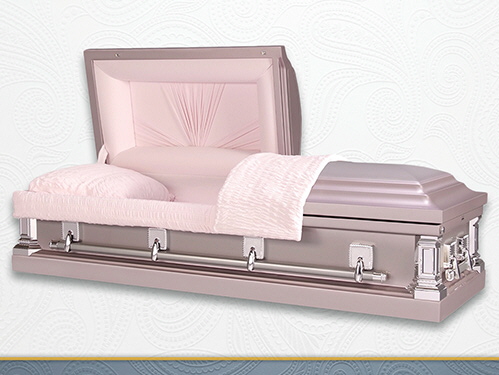 Daytona Orchid
Silver/Light Orchid (18 Gauge) - Pink Velvet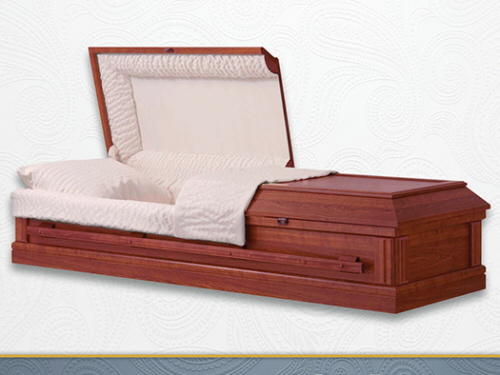 Emory Cherry
Cherry (Encarta Veneer) - Rosetan Crepe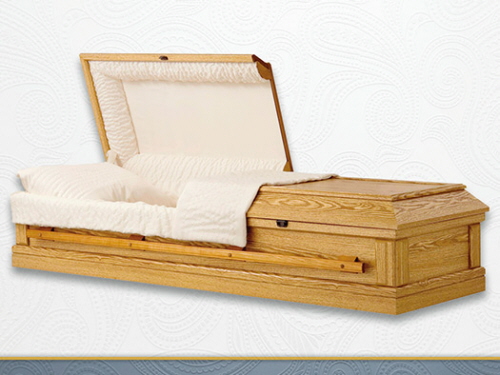 Emory Oak
Oak (Encarta Veneer) - Rosetan Crepe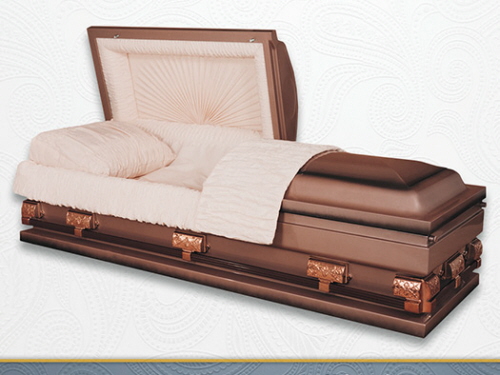 Empire Brill Copper/Dark Bronze
Empire II - Metal Gasketed, 6'9" x 27" Inside Std Outside
Empire III - Metal Non-Gasketed, 6'/9" x 30" Inside, 7'/1" 31" Outside
Empire IV - Metal Non-Gasketed, 6'/9" x 33" Inside, 7'/1" 34" Outside
Empire V - Metal Non-Gasketed, 6'/9" x 36" Inside, 7'/1" 37" Outside
Empire VI - Metal Gasketed, 6'9" x 36" Inside, 7'/1" x 37" Outside

Rosetan Crepe Interior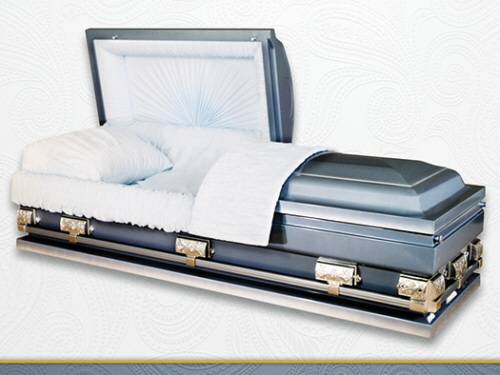 Empire Light Blue/Silver
Empire II - Metal Gasketed, 6'9" x 27" Inside Std Outside, Blue Crepe Interior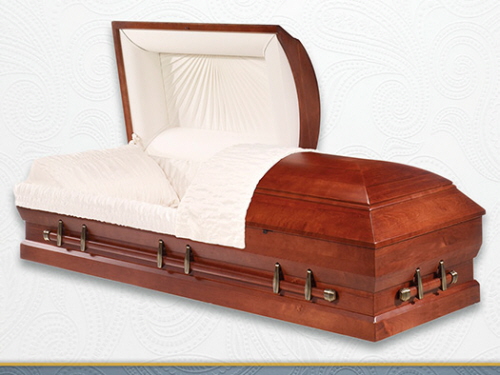 Fargo
Cherry Satin Finish (Select Hardwood) (6/6" x 27" Inside Std Outside) - Rosetan Crepe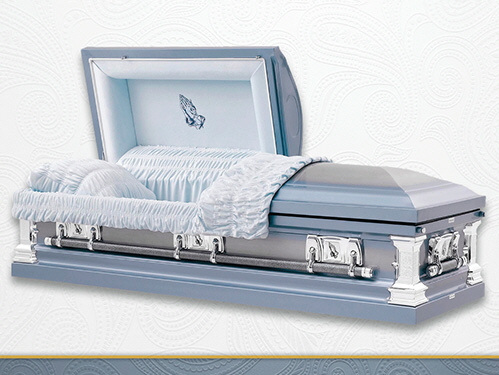 Graceland
Brush Blue (Stailness Steel) - Blue Velvet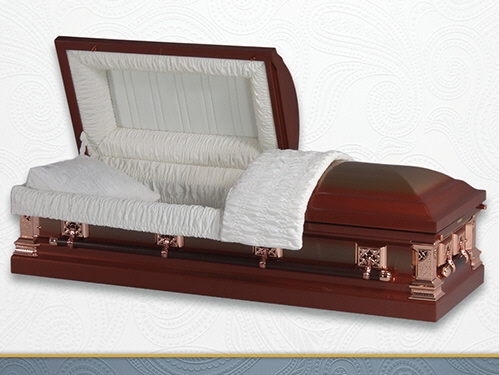 Hamilton Bronze
Brush Copper / Bronze (18 Guage) - Rosetan Crepe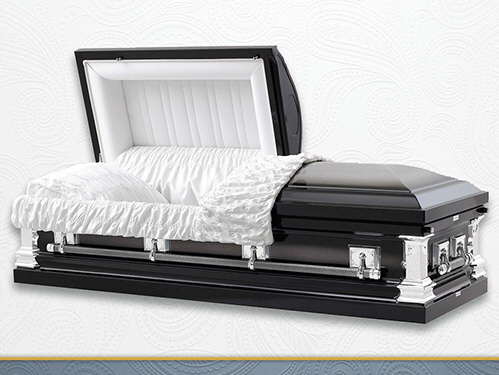 Hamilton Ebony
Brush Silver / Ebony (18 Gauge) - Silver Crepe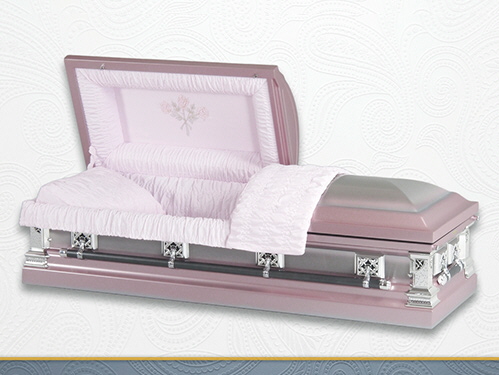 Hamilton Orchid
Brush Silver/Orchid (18 Gauge) - Pink Crepe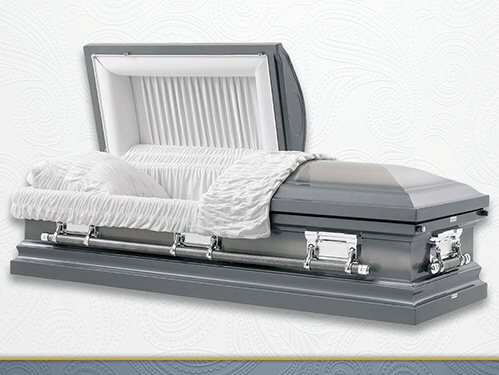 Highland
Brush Silver - Silver Velvet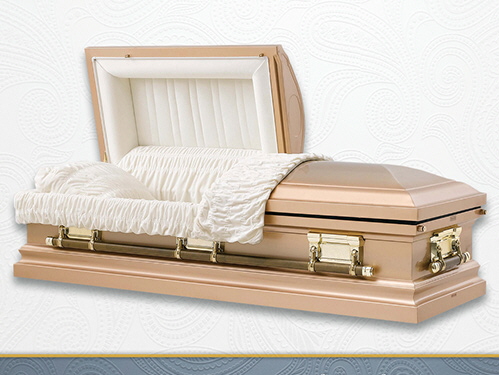 Highland Gold
Brush Gold - Cremona Velvet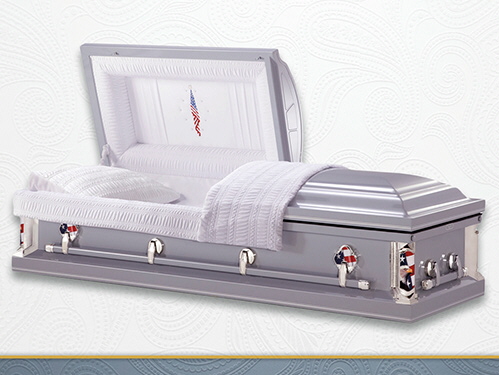 Independence
Silver (20 Gauge) - Oyster Crepe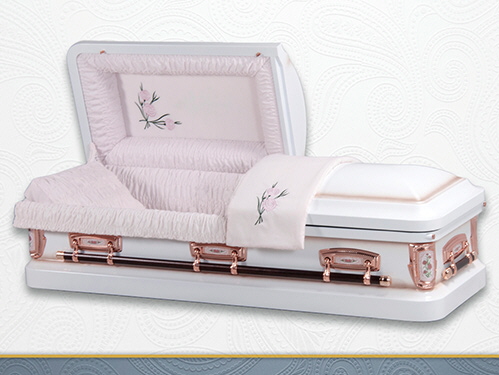 Ivory Rose
Heritage White (18 Gauge) - Pink Crepe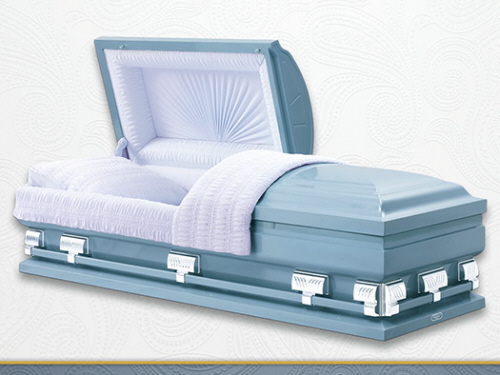 Lincoln Blue
Light Blue (Metal Non-Gasketed)(6'/10" x 27" Inside Std Outside) - Blue Crepe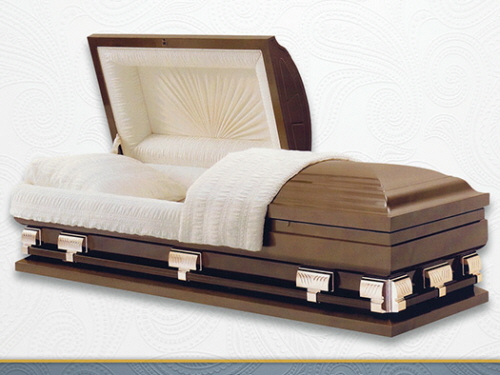 Lincoln Bronze
Plain Bronze (Metal Non-Gasketed)(6'/10" x 27" Inside Std Outside) - Rosetan Crepe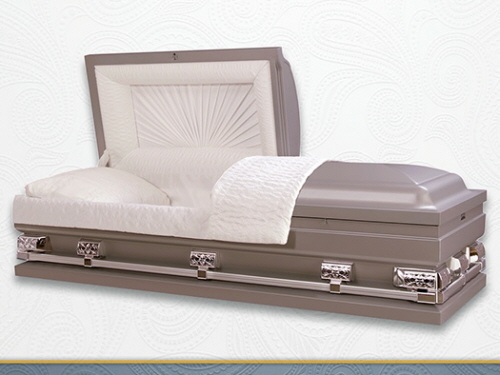 Lincoln Silver
Plain Silver (Metal Non-Gasketed)(6'/10" x 27" Inside Std Outside) - Ivory Crepe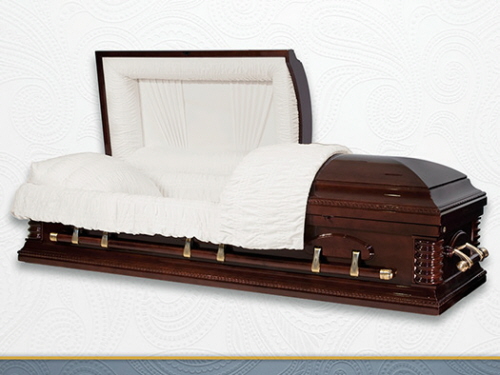 Mansfield
Polished Cherry (Select Hardwood Veneer) - Beige Velvet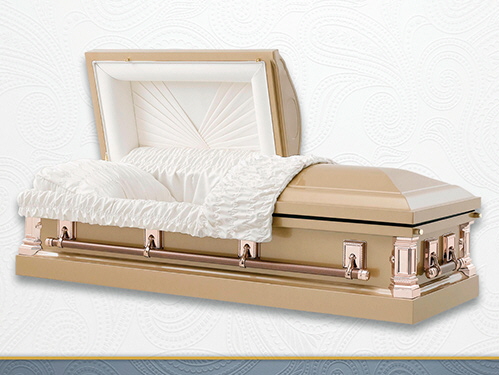 Mason
Burnish Gold (18 Gauge) - Rosetan Crepe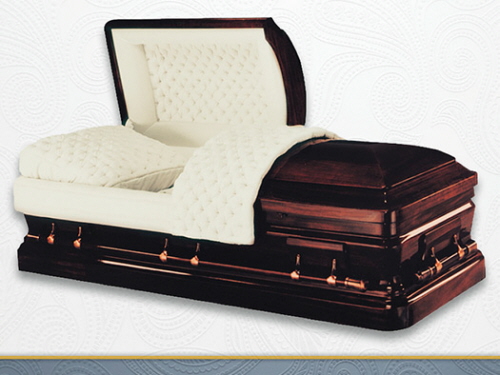 Monarch
Cherry Satin (Select Hardwood) - (6'/6" x 27" Inside Std Outside) - Rosetan Crepe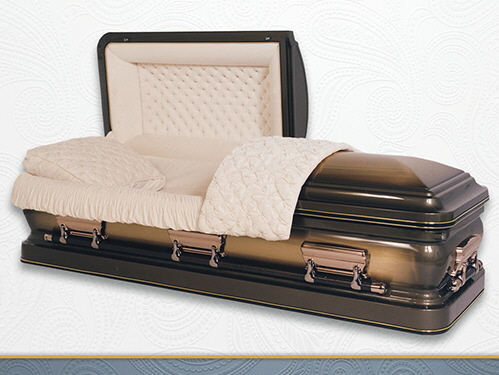 Neopolitan
Brush Natural / Bronze - Beige Velvet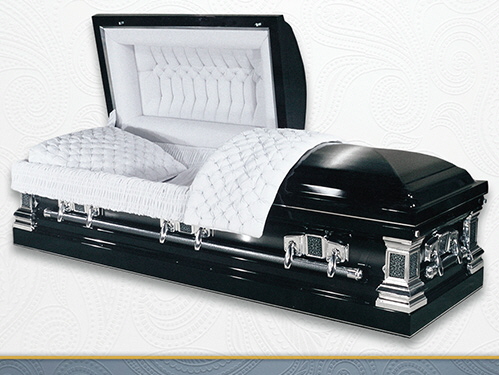 Onyx Scroll
Brush Natural / Ebony - Silver Velvet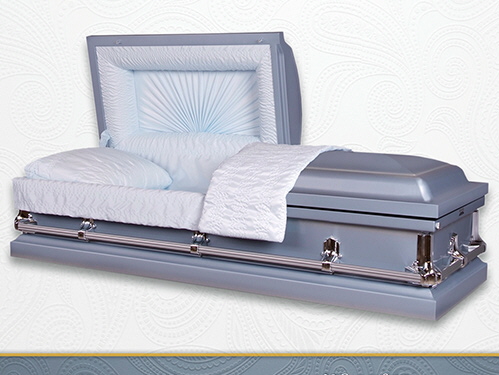 Parker Blue
Blue/Silver (20 Gauge) - Blue Crepe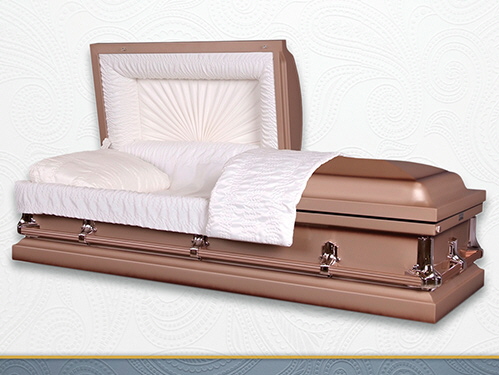 Parker Copper
Copper/Bronze (20 Gauge) - Rosetan Crepe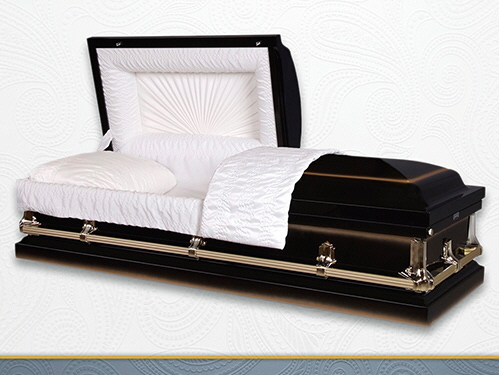 Parker Ebony
Ebony/Gold (20 Gauge) - Ivory Crepe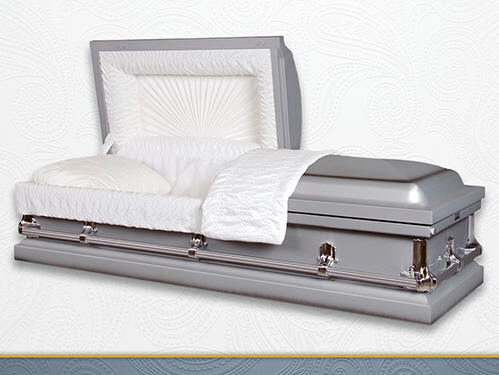 Parker Silver
Silver/Gunmetal (20 Gauge) - White Crepe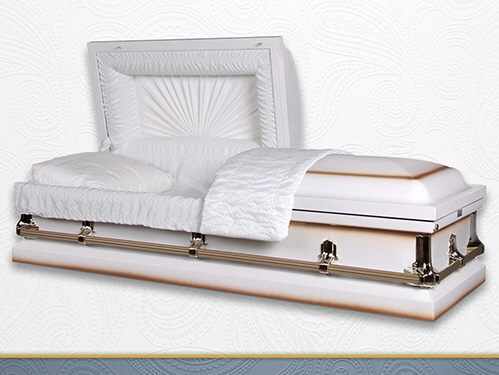 Parker White/Gold
White/Gold (20 Gauge) - White Crepe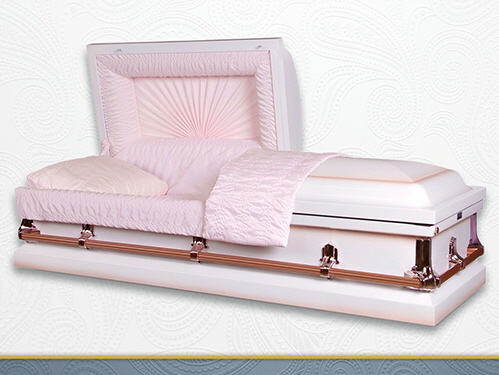 Parker White/Pink
White/Pink (20 Gauge) - Pink Crepe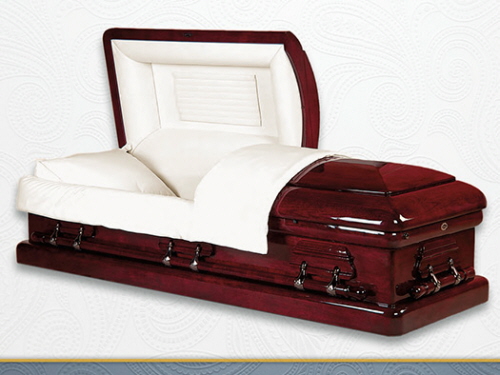 President
Traditional (Solid Mahogany) - Beige Regal Velvet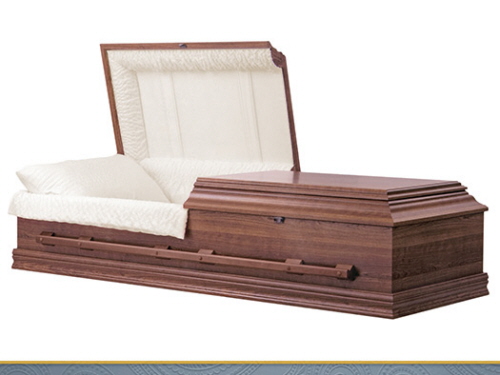 Rosebrook
Cherry Encarta Veneer (Select Hardwood) (6'/9-5/8" x 28" Inside 7'/2-3/4" x 33" Outside) - Rosetan Crepe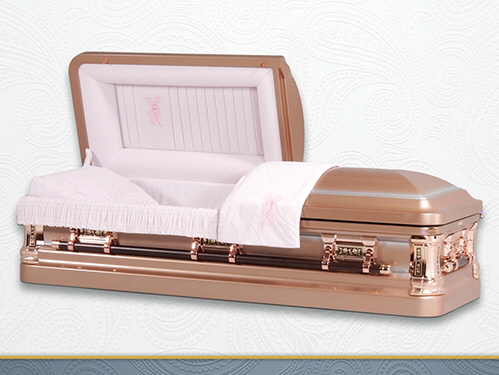 Roseville
Silver Rose / Platinum (18 Gauge) - Moss Pink Velvet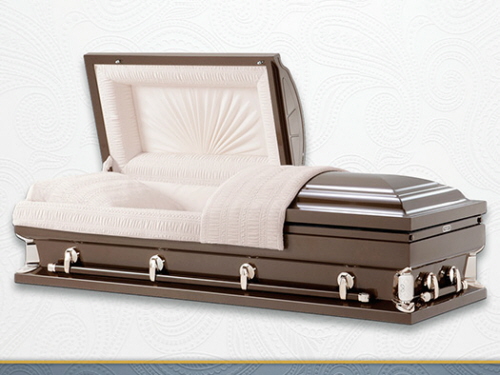 Royal Bronze
Bronze 28" - Metal Gasketed, 6'/11" x 28" Inside Std Outside
Bronze 32" - Metal Gasketed, 7'/3" x 32" Inside 7', 1/3- 1/2" x 32- 1/2" Outside

Rosetan Crepe Interior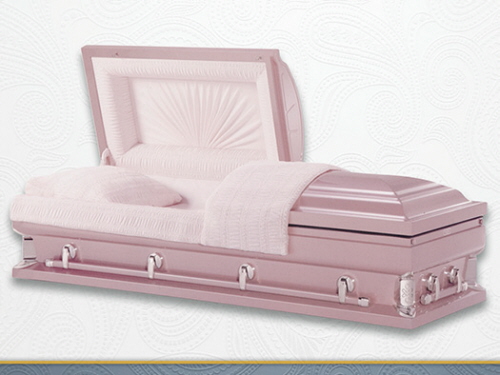 Royal Orchid
Orchid 28" - Metal Gasketed, 6'/11" x 28" Inside Std Outside
Orchid 32" - Metal Gasketed, 7'/3" x 32" Inside 7', 1/3- 1/2" x 32- 1/2" Outside

Pink Crepe Interior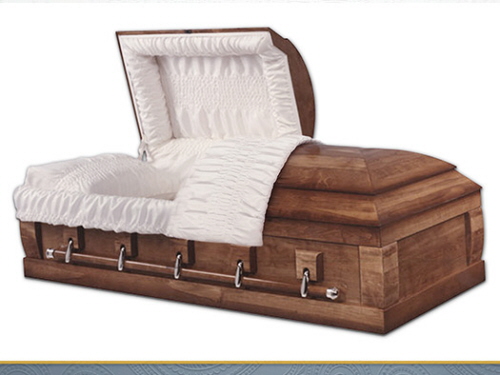 Sampson
Pecan (Select Hardwood) (6'/9" x 27" Inside 7'/0" x 32" Outside) - Rosetan Crepe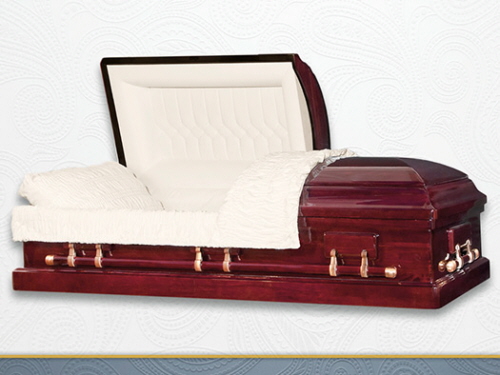 Senator
Mahogany Finish (Select Hardwood) - Beige Velvet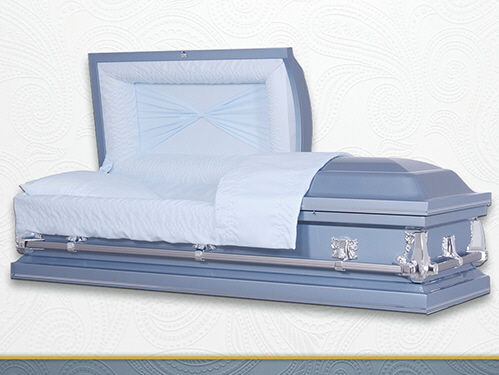 Shelton Blue
Monarch Blue - Blue Crepe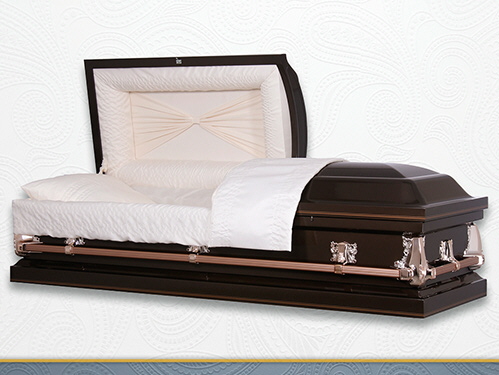 Shelton Bronze
Venetian Bronze - Rosetan Crepe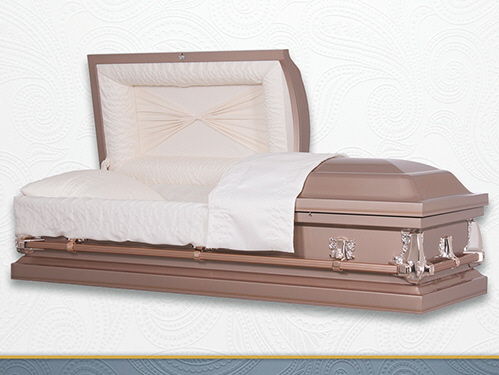 Shelton Copper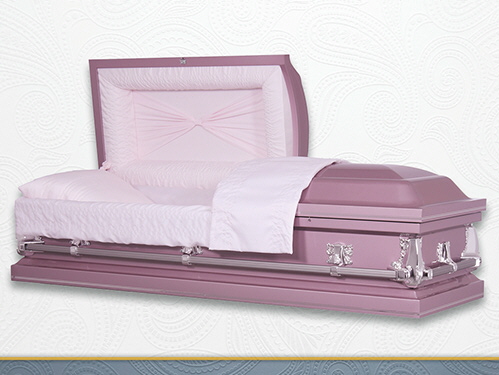 Shelton Orchid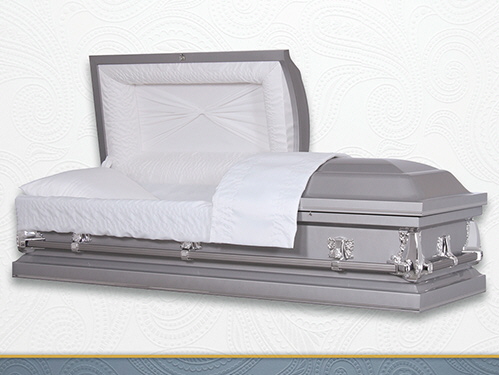 Shelton Silver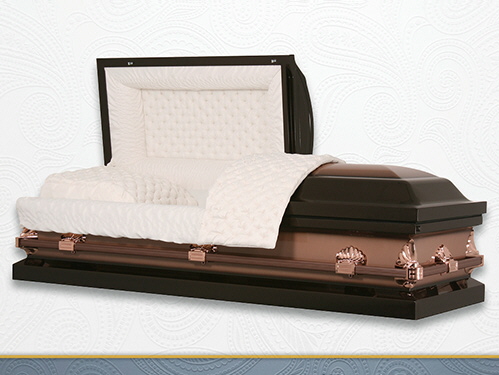 Spartan
Bronze / Copper (20 Gauge) - Rosetan Crepe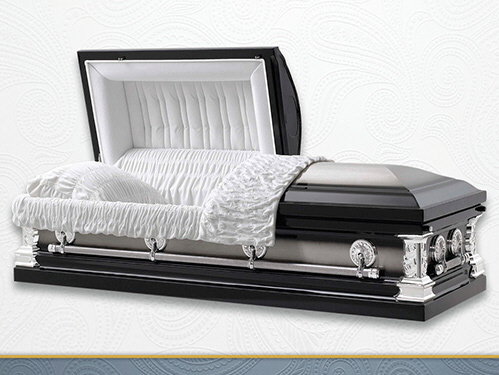 Statesman
Natural Brushed / Ebony (Stainless Steel) - Silver Velvet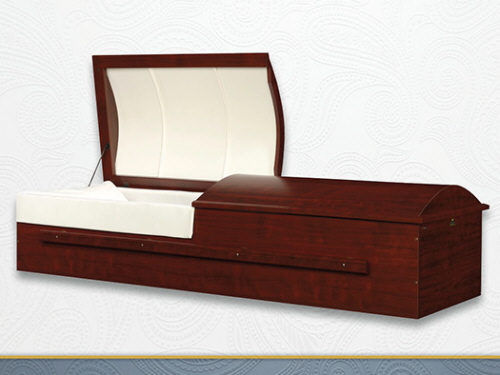 Stockton Cherry
Cherry (Veneer) - Rosetan Crepe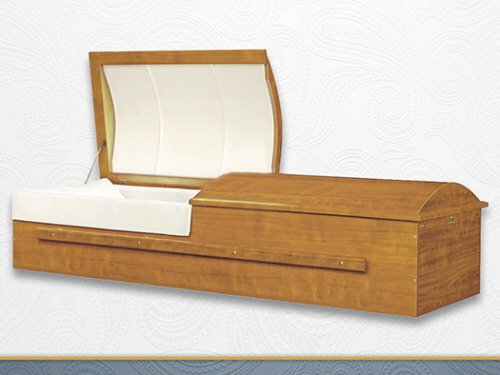 Stockton Pine
Pine (Veneer) - Rosetan Crepe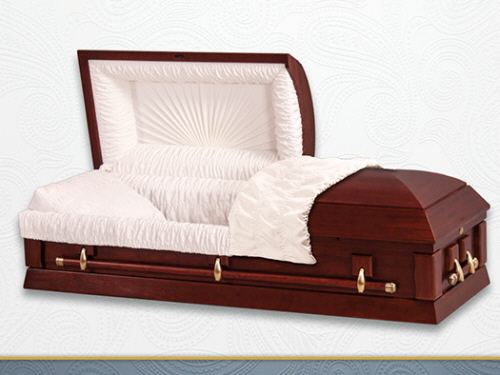 Stowe Cherry
Cherry Finish (Select Hardwood Veneer) - Rosetan Crepe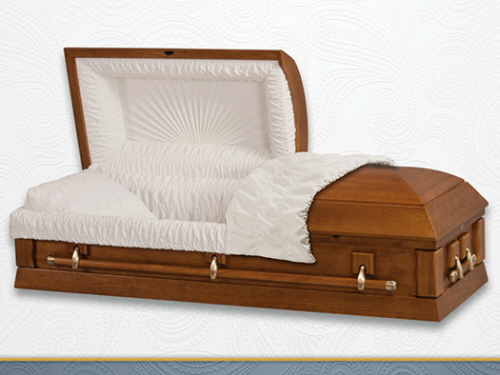 Stowe Tuscan
Satin Tuscan (Select Hardwood Veneer) - Rosetan Crepe
Sussex Ivory Mist
Ivory Mist (20 Gauge) - Ivory Crepe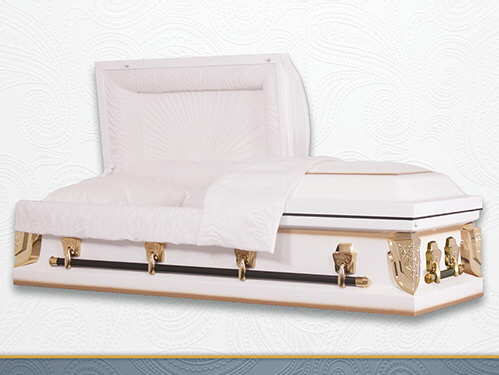 Sussex Light Blue
Light Blue (20 Gauge) - BlueCrepe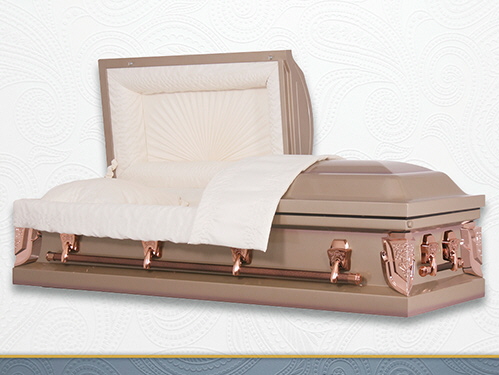 Sussex Sunset Gold
Sunset Gold (20 Gauge) - Rosetan Crepe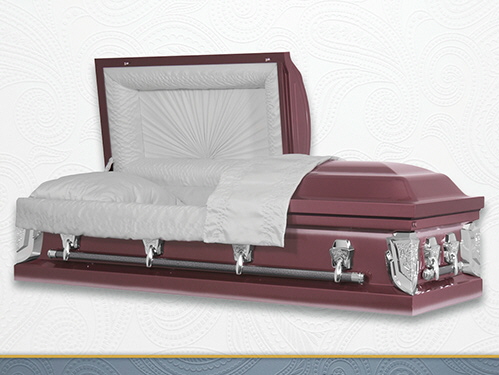 Sussex Wineberry
Wineberry (20 Gauge) - Silver Crepe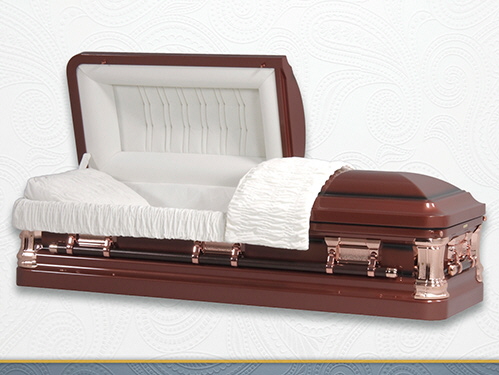 Sutton
Venetian Bronze (18 Gauge) - Beige Velvet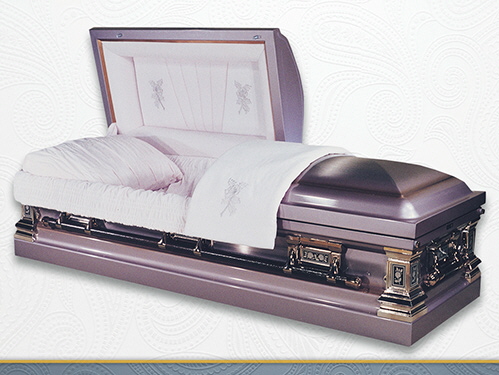 Tapestry Rose
Brush Hyacinth - Pink Embroidered Velvet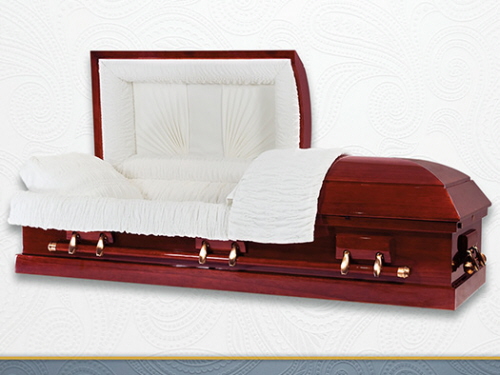 Venice Cherry
Cherry Finish (Select Hardwood Veneer) - Rosetan Crepe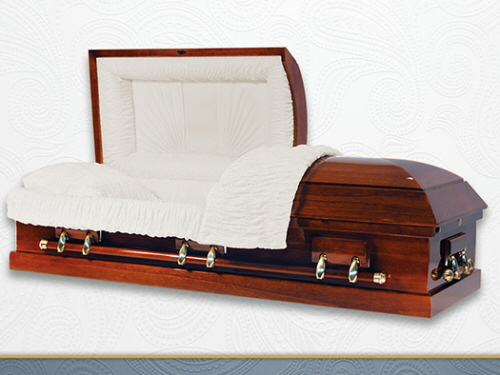 Venice Walnut
Walnut Finish (Select Hardwood Veneer) - Rosetan Crepe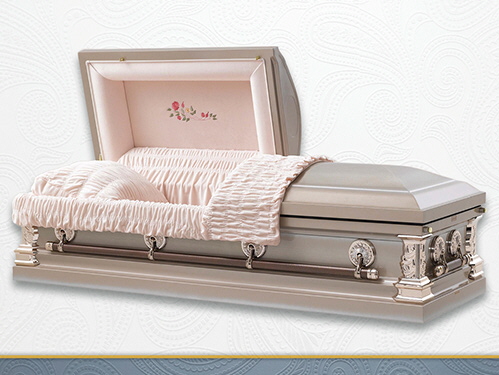 Victoria
Brush Silver Rose (Stainless Steel) - Pink Velvet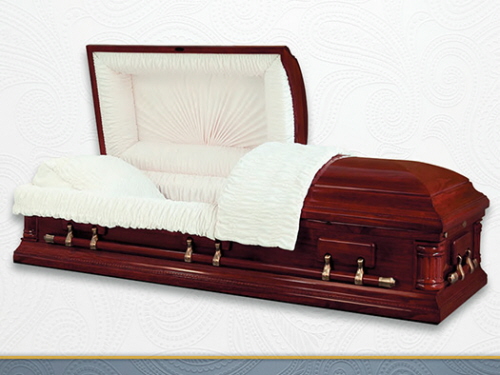 Walton Cherry
Polished Cherry (Select Hardwood) - Rosetan Crepe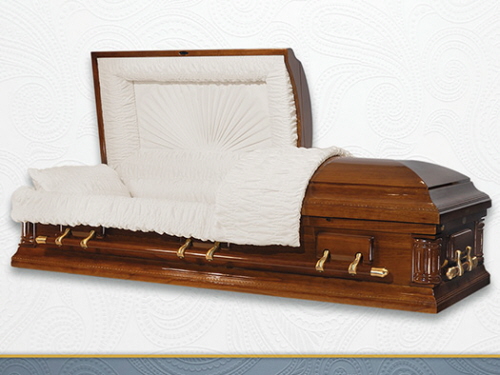 Walton Walnut
Polished Walnut (Select Hardwood) - Rosetan Crepe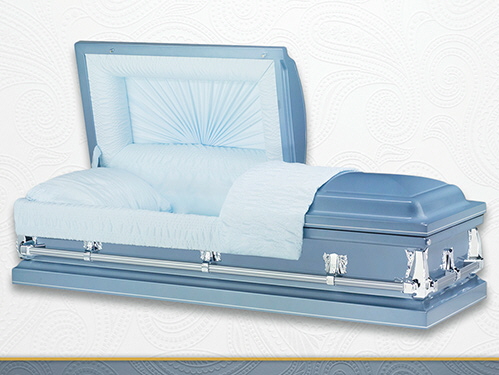 Washington Blue
Powder Blue (20 Gauge) - Blue Crepe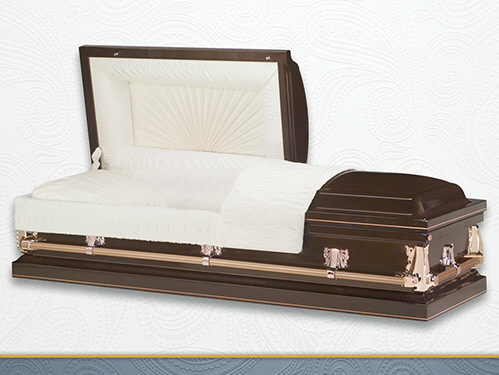 Washington Bronze
Venetian Bronze (20 Gauge) - Rosetan Crepe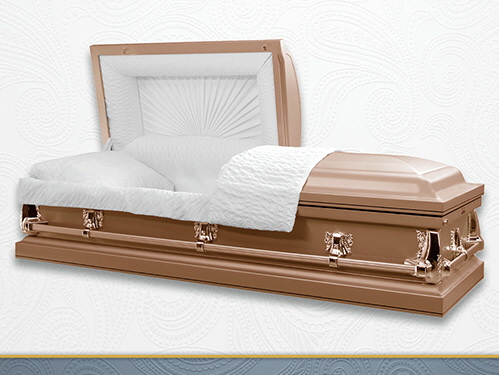 Washington Copper
Copper (20 Gauge) - Rosetan Crepe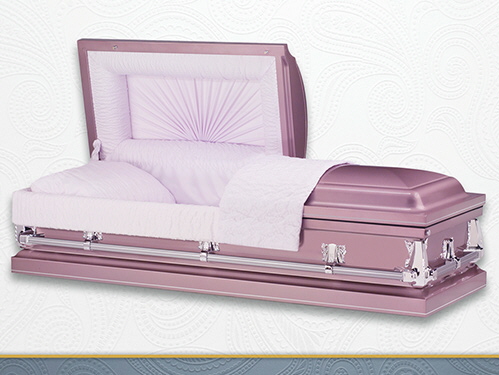 Washington Orchid
Orchid (20 Gauge) - Pink Crepe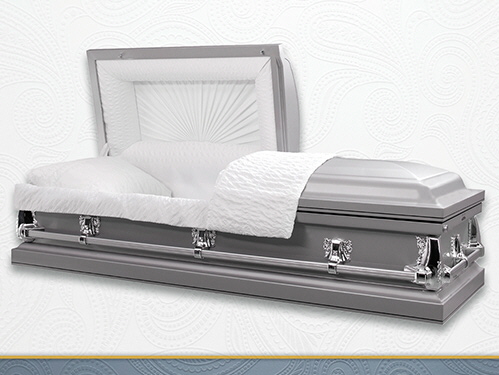 Washington Silver
Silver (20 Gauge) - Ivory Crepe